Do the words "book discussion" conjure an image of readers sitting in a circle in some disused corner of a library, maybe nibbling on a cheese-cube-and-cracker?
This summer, the Carnegie Library of Pittsburgh seeks to enliven the literary scene with Book Buzz, "a book discussion with a twist." Book Buzz is not just picking quirkier books, but is holding the events out in the wild — at local dining and drinking establishments.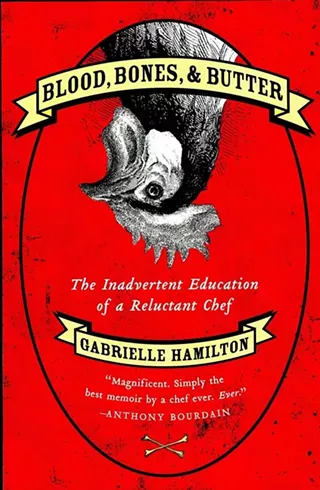 The inaugural event is Mon., July 16, at 7 p.m., with a discussion of Gabrielle Hamilton's Butter, Bones and Blood: The Inadvertent Education of a Reluctant Chef. In her memoir, Hamilton, who runs Prune restaurant, in New York City, unflinchingly recounts her personal and professional journey, through family dramas and miserable kitchen jobs.
And speaking of bones, how better to discuss a book about cooking than by gnawing on a few yourself? The dissection of Butter, Bones and Blood takes place at Union Pig and Chicken, Kevin Sousa's newish barbecue joint at 220 N. Highland Ave., in East Liberty. Big family-style tables, plates of smoked ribs and chicken, and reactions to Hamilton's work should make for a satisfying evening.
Future Book Buzz events are:
Mon., Aug. 20. Lili Coffee*Shop, in Polish Hill, shares space with Copacetic Comics, and thus will be the location for the discussion of Charles Burns' graphic novel Black Hole. The work depicts the alienating, confusing and traumatic experience of high school using the metaphor of a plague that affects some teens.
Mon., Sept. 17. It's a journey through post-apocalyptic America in World War Z, by Max Brooks. Such horrors may be best mitigated with a cold draft, many of which are on tap at the discussion location — Remedy, in Lawrenceville.
Notwithstanding that the availability of alcohol and caffeinated beverages may make for especially lively get-togethers, some things about Book Buzz remain the same: Read the book, bring your opinions and join the discussion. 
For more information about the series, see the Book Buzz website.
To register for Monday's event,
visit here
.