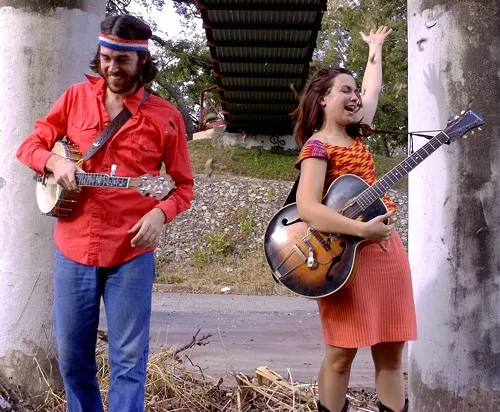 Photo courtesy of Scott Rouse
Loves It!
I've waxed ineloquent before on the topic of Jenny Parrott's songwriting; she was, up until this past fall, lead lady in the Austin-based Western swing band Shotgun Party. Here's the deal: Jenny Parrott is back, having teamed up with Vaughn Walters to form a duo, Loves It!
And here's the deal: Loves It! plays TONIGHT at Thunderbird Cafe. Tonight as in Thursday night, February 2, Groundhog Night, when all the groundhogs play practical jokes on unsuspecting bunnies and deers. So, my advice is, click the above link and check out Loves It!, and if you likes it, make it to T-bird. Worth it!