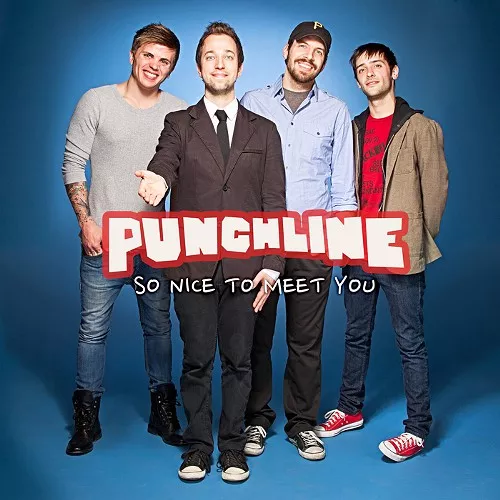 Let us now turn our eye toward Punchline, the 14-year-old pop-punk band from Belle Vernon — I mean, the band itself is that old, not the members. This week the band dropped a new EP, and it's been surging on the iTunes charts, due in part to a threat from bassist Chris Fafalios to quit if it didn't reach no. 1 yesterday or today. I, for one, am not huge on threats, but let's put it this way: Who would you rather see at the top of the charts ... Punchline or LMFAO? Let that be your guide.
Earlier today, the EP reached the top spot on the rock chart, and it's resting at no. 7 on the main albums chart.
On top of all that, the band's hitting up the FOX show Mobbed tonight, in which apparently guitarist and pop-punk producer extraordinaire Steve Soboslai will be serenading a girl he likes, backed by thousands of random people. It looks slightly terrifying.