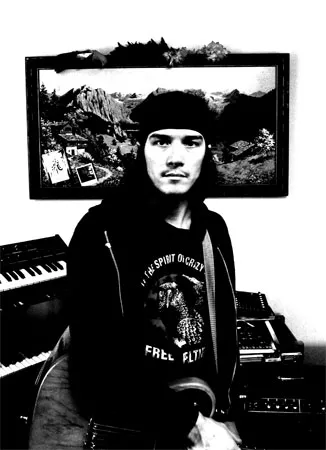 Boooo! Spooky! Hey! Halloween!
Let's cut right to the MP3. This week it comes from a guy, Phil Boyd, who used to sometimes dress up as a giant squid when he performed. That's almost topical, right? His current solo project is Hidden Twin, and his latest EP (on Machine Age Records) sounds more like the squid thing than the first couple of Hidden Twin records. Still with me? Phil's also the voice of Modey Lemon, and TMEye.
The track we're offering up for your downloading pleasure? "Endangered Birds."
PS: If you Google hidden twin, the first result you get is titled: "Twin Pregnancy FAQ - Can There Be a Hidden Twin?"
*Download link expired*