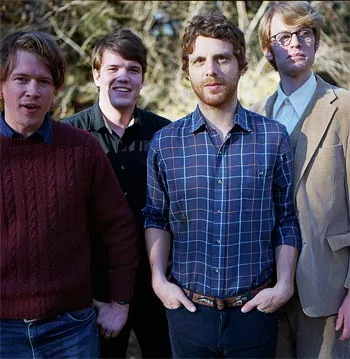 Howdy!
Perhaps you're right now thinking: It's the end of the workday on a Wednesday. "Hump Day," as some folks are wont to call it. (We won't get into what we're wont to call those folks.) What should I get into tonight?
Here's a good bet: Southeast Engine is an indie folk band that's been operating out of Athens, Ohio (The Athens, Ga. of Ohio, as some folks are wont to call it) for going on ten years now. I remember my high school girlfriend hipping me to this band when she was in college in Athens in the early 2000s. They're now on Misra Records -- the label that local girl done good Emily Rodgers is on -- and recently released Canary, their latest LP.
Tonight they play Club Cafe, supporting tourmates These United States. Dream Job opens. 7 p.m. doors, 8 p.m. show, $10 door price, 56 S. 12th St., SOUTH SIDE!
Chop chop!