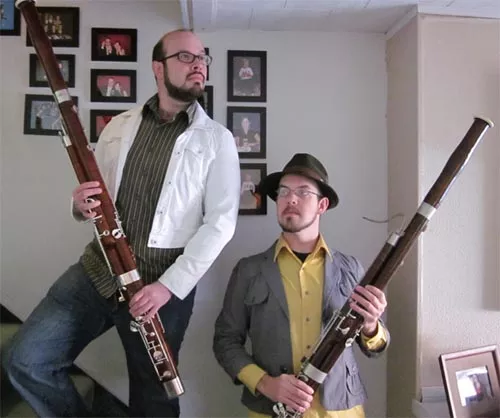 Howdy!
How about that basketball thing? The thing with the team that we like that was supposed to win. But then it didn't win. In fact it --
What's that? Just give you the MP3? Okay, okay!
Getting down to it: This week's free MP3 download comes from Truth In Advertising. The folky duo of Fred Betzner and Seán O'Donnell (a solo artist in his own right in addition to being a bagpiper-for-hire) goes sometimes by the cheeky moniker T 'n A. They provided a track named with another three letters for us today. It's named after everyone's favorite place to sit and wait and wait and wait and get the worst photo of you ever taken, taken by a 140-year-old person who is part tortoise. It's called: DMV. Download and enjoy! They next play April 1 at Istanbul!