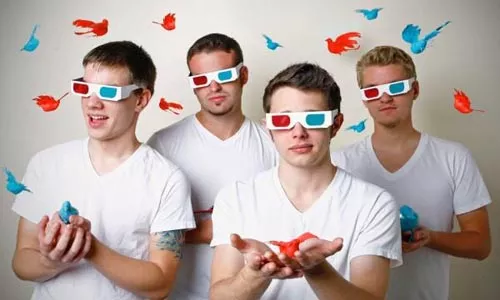 Hi! Hey! Welcome to the third week of January, 2011! I hope you're having an introspective Martin Luther King Day. Here to add some levity to the day is our MP3 Monday, courtesy of the band Spontaneo.
Spontaneo released its first full-length on Modern Short Stories last year; today's MP3 comes from that record.
Before I let you download it, I'm going to give you some links to some videos they've made. Are you ready for that? Here goes.
1. Here's the video for "Bad Weather," the song you'll be able to download later on in this post. It's about a weatherman.
2. Here's a video Diego, the band's singer/guitarist, made about making lentil soup on National Bean Day.
NOW. Here's the MP3: Bad Weather
Snap it up and enjoy!