Some hijinks appear to be afoot in the case of Jordan Miles, the Homewood student who was accosted by three police officers last January. To commemorate the one-year anniversary of the event this week, someone has apparently released a hoax press release, under a trumped-up version of the Fraternal Order of Police letterhead.
Earlier this afternoon, City Paper received a bizarre press release regarding the case. The release announces a press conference tomorrow morning in City Council chambers, purportedly to reverse the FOP's previous support for the officers. Along with claiming that the Justice Department intends to file charges against the officers involved, the release further asserts that:
It is undeniable, simply from looking at photographs of Jordan Miles taken on January 13th, 2010, not only that Miles' injuries cannot be considered to be a byproduct of legitimate, professional police work, but that a crime was committed against a young man innocent of anything to deserve his treatment.
Not surprisingly, the FOP -- which has staunchly defended the officers involved in the Miles incident -- says that the release is a fake. And there are some telltale signs within the document itself. At the top of the release, for example, the FOP logo has been subtly changed. The original logo features the Latin motto "Jus Fidus Libertatum" -- which translates to "Law is the safeguard of liberty."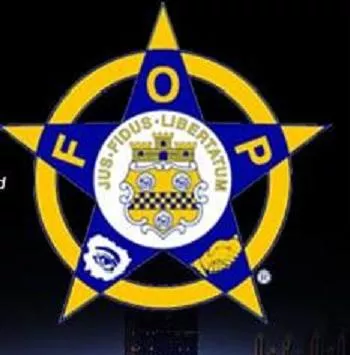 The logo on this release, however, reads "Justicia Volutabrum."
"Volutabrum" is Latin for "pigsty."
Who's responsible? We've got our theories. (Calls to the number on the release -- a number different from the FOPs -- got a voicemail message purporting to be that of the union.) But presumably we'll know for sure tomorrow.