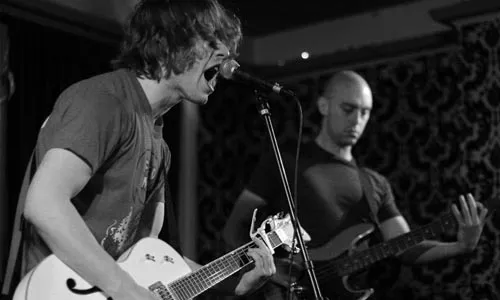 Hey! Welcome to the week! I've got this thing for you: It's a song by local band Satin Gum.
They're faves of mine, playing fuzzy poppy indie rock with lots of time changes and sweetly wavery vocals. In conversation, they're often mentioned as one of the city's most underrated bands -- so let's work on changing that, okay? They had an MP3 on the blog over a year ago, but they've released new material since. This is my favorite track from the band's newest EP, which came out a couple months ago. The song's called "Flea Markets & Libraries."
Satin Gum plays with The Sky Drops and Dawn Canon this Saturday, Oct. 9, at Gooski's -- 10 p.m. (Gooski's time).