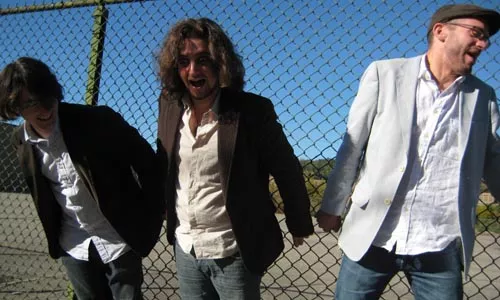 In Pittsburgh, the Boulevard of the Allies isn't just a road running through Downtown that backs up every day at five o'clock. It's also the name of a local alternative band that sounds straight out of the '90s. Hopefully this week's MP3 Monday track, called "Man in the Photograph," will keep your rolling, even through rush hour.
"The Man in the Photograph" is a pretty upbeat tune with nice breezy guitar parts and a catchy refrain. It's the title track off Boulevard of the Allies' debut album, and you can hear why for yourself by clicking here!
Joel Lindsey, the band's singer, will be hosting Club Café's AcoustiCafe open mic tonight, starting at 7 p.m. And on Wed., July 28, the band will play Espresso Amano's new "Tip Jar" acoustic music series, with fellow performers Dream Job and Clinton Clegg. The event runs from 7-10:30 p.m., with an open mic segment beginning at 9:30 p.m. For more info, visit the Boulevard of the Allies website.