Out and about the city, I noticed this distinctive yard sign in the 19th Ward, on Wenzell Avenue: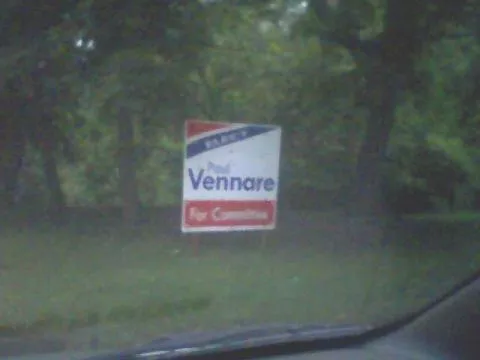 In case you can't read it, that's a yard sign for somebody running for Allegheny County Democratic Committee.
I'm hard-pressed to think of any other time I've seen somebody put out a sign for a Committee race ... though maybe I'm just noticing the signs because:
a) the 19th ward figures to be an interesting battleground involving a grudge match between Anthony Coghill and Ward chair Pete Wagner, and
b) It's not like there's been a ton of campaign signs out for any of the other races taking place.
Either way, it's a sign of how weird this primary season has been.