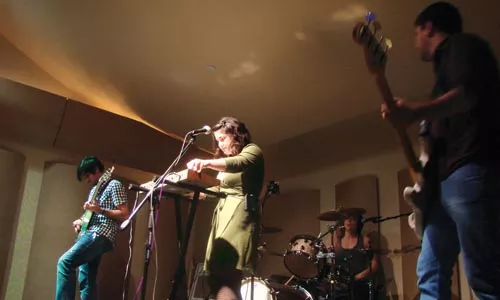 Darling party people: it is Monday and that means a new MP3 courtesy generous local bands and the occasionally hard-working CP music section. This week brings us a track from Big Hurry, a poppy rock band that released its first EP last year.
Their next show is Friday, March 26 at Brillobox with another poppy local that's won me over for sure, Satin Gum. Gordy G., of Vipers/Title Town fame, spins.
Without further ado, download and enjoy "Paper Trails!"