Over the weekend a shooting took place in Florida which, as some commentators have already noted, bears a distinct resemblance to the Stanton Heights tragedy.
Joshua Cartwright gunned down two deputies before being killed in a shootout with other police. Cartwright, like Richard Poplawski, had been previously accused of domestic abuse. And according to a police report, Cartwright, again like Poplawski, apparently subscribed to conspiracy theories about the government. Cartwright's wife said "her husband believed that the government was conspiring against him. She said he had been severely disturbed that Barack Obama had been elected President."
Guns don't kill people: A delusional right-wing world view does.
I know, I know: Not that simple. Even if today we also learn, courtesy our friends at the Post-Gazette, that gun sales continue to boom -- thanks in large part to customers who share the fear that Obama is coming to get their guns.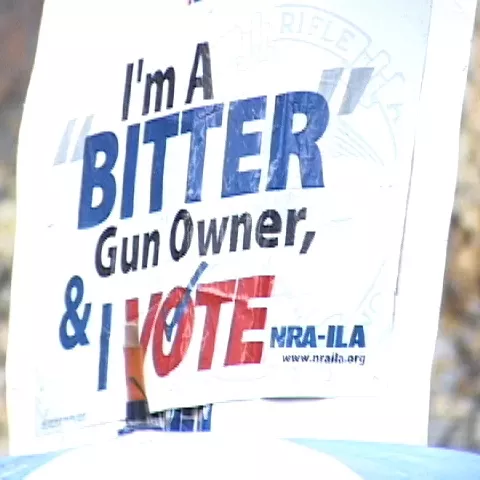 Of course, if a lefty went out on a killing spree, it would be unfair to try to blame Keith Olberman. Though I'm sure Fox News would try. Nor do I see this leading to renewed calls for gun control: Cartwright apparently wasn't using an assault rifle ... which you can almost imagine gun-rights absolutists using as a defense.
But you know, somebody is making a lot of money by fomenting all this fear of Obama. Fox gets ratings. The NRA gets new members. Gun dealers and manufacturers, meanwhile, are maybe the only industry in America that is achieving record sales in the midst of a recession. It's the rest of us -- including, lately, our police -- who seem to be paying the price.